Can you help me identify this orchid given as gift?
by Carolyn
(Atlanta, GA, USA)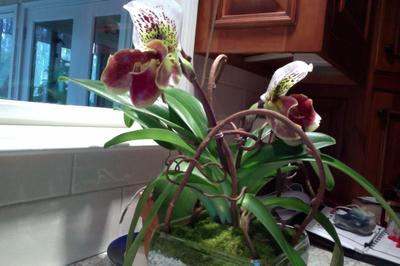 The flowers are rather large (a good 4 1/2 inches across) and have a dark red throat that looks like it could hold water! From that point it fades into mottled red and white and the top part is white.

The woody part is the florist's artistic way of holding up the blooms. They are on stems about 6-8 inches high, a single bloom to each of the 2 stems.