too many orchids resemble this one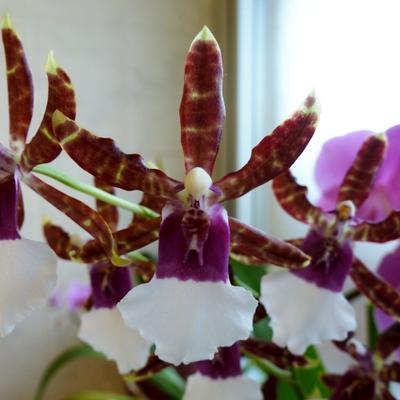 closeup of the flower
I bought this one in a generic shop and it was tagged phalaenopsis if I remember it right... well, I'm not sure about this.

It's a lot prolific, I had to cut the roots and split it in two because it was starting to grow everywhere. It flowers every year in winter even though I don't give it many cares.

I searched a bit and I've seen some miltonia (clowesii maybe?) that vaguely resemble it, and some hybrids, but nothing that made me say "that's it". I could use a little help here, because I would like to start breeding and it would be nice to know which orchids I'm breeding. :)

Thanks in advance!